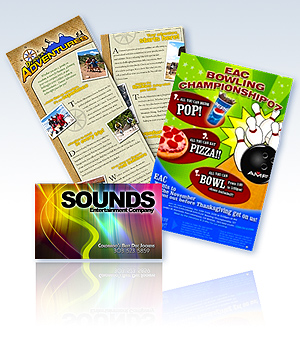 Graphic Design & Artwork
Part of my education includes a Masters-level Certificate in Interactive Multimedia Development, which covers topics of Graphic Design, Human Computer Interaction (HCI), Elements of Filming, Non-Linear Video Editing, 3D Animation, and Digital Audio Composition. This professional training has given me valuable skills in using tools like PowerPoint, Adobe Photoshop, and Adobe Premiere to further enrich the end-user experience in any particular product.
These skills can also come handy when working in small product development teams with no access to a graphic designer. In such situations I can "switch hats" and fulfill responsibilities that require creation of graphic content for use in product web pages, user manuals, sales presentations, marketing materials, printed brochures, corporate videos, or product demos.
This page shows examples of graphic design projects I have worked in the past.
Quick index:
CaseCracker Datasheets (2014 Release)
As a software engineer at Cardinal Peak one of my roles was to support development in the CaseCracker product. At times, I also lend a hand in designing and producing application-related documentation, marketing materials, and product manuals. Below are sample pages of the product datasheets I designed for the CaseCracker 2014 release: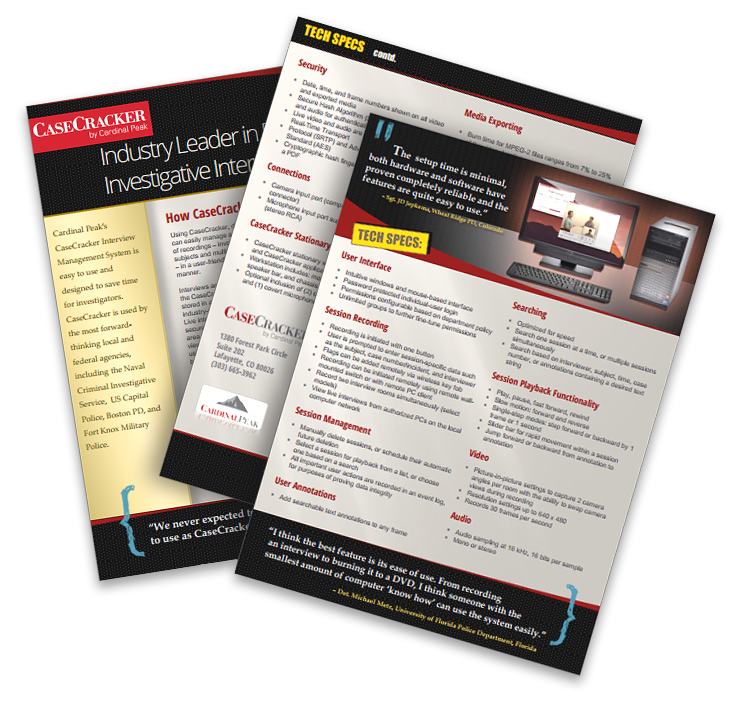 CaseCracker 2014 Release Datasheets
GUSDEX LLC. Marketing Materials
In addition to designing and developing the Personal Business Center software for GUSDEX, I also designed their CD marketing materials. I'd like to point out that I did not design the moose character. GUSDEX had already hired a graphic designer to create the moose drawing before I came aboard. I incorporated the moose in all my designs thereafter. Shown below are the CD package, CD label, and CD inner booklet: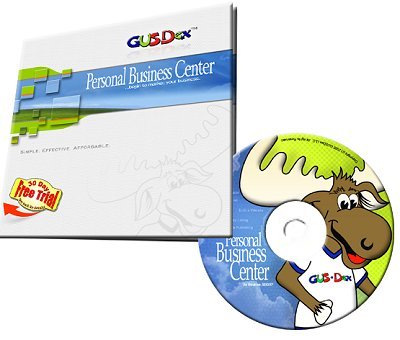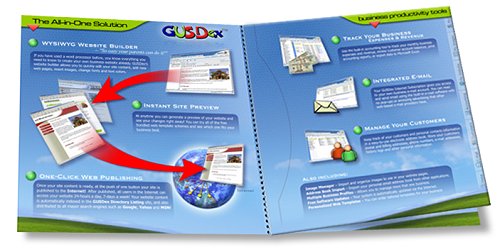 GUSDEX Packaging Materials
Sounds Entertainment Business Cards
Sounds Entertainment Company is one of the BEST DJ companies here in Denver. They came to me and asked for a fresh and trendy design for their new business cards: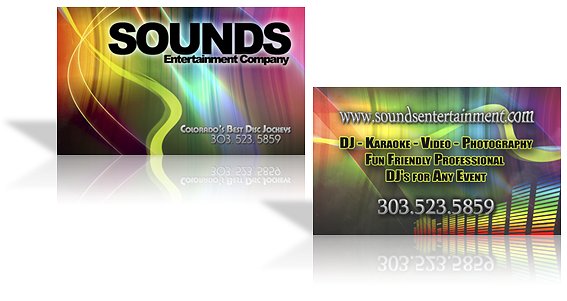 Business Card
Denver Adventures Marketing Materials
Denver Adventures is a popular outdoor adventures tour company here in Denver. I was asked to come up with a logo for the business and some designs for marketing materials. Here are the logos, rack-card brochure, and promotional items I designed for them: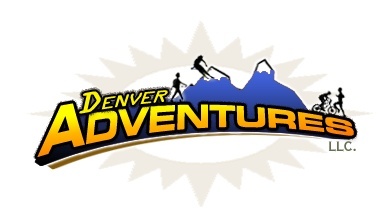 Logos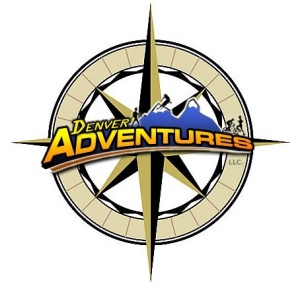 Rack-card Brochure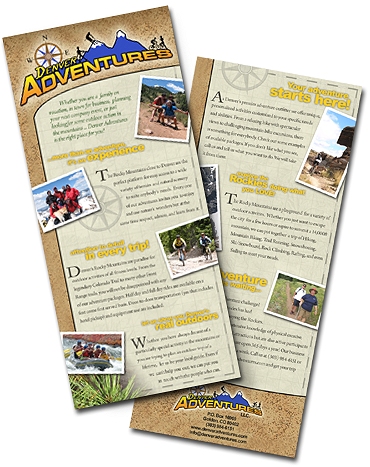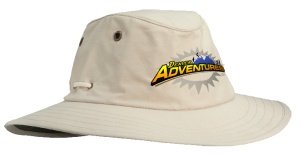 the adventure hat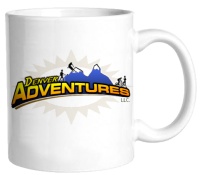 the adventure coffee mug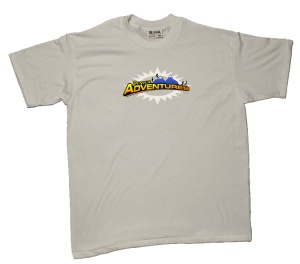 and the adventure t-shirt!
Eric Weinstein CD Album and Concert Poster
Eric was a co-worker of mine at ASG Software Solutions. He is a classical music pianist/composer. When Eric went to release his first album, he asked me to create the design for his CD using a few pictures of his dog. The CD and concert poster are shown here: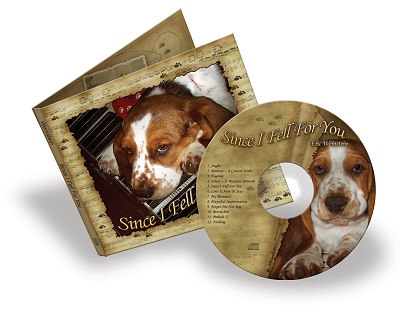 Album Packaging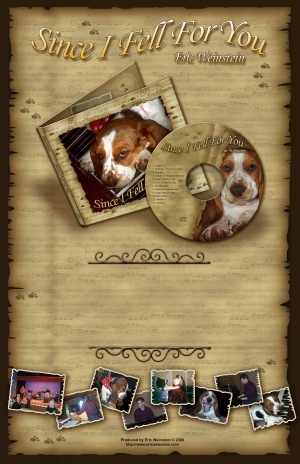 Concert Poster
Knowledge Studio Packaging
This material belongs to an application prototype I built to bid on a contract at Generation21. Here are some pictures of the CD cases and cover sleeves: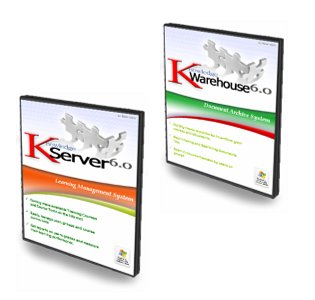 Knowledge Studio Packaging
The EAC Event Posters
While working at ASG Software Solutions, I was a member of the Employee Activities Committee (EAC). The purpose of the EAC was to coordinate monthly team-building activities for the employees; from games of Pictionary to bike rides to picnics. Below are some of the posters I created to promote several of these events: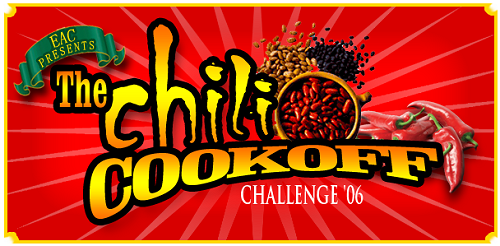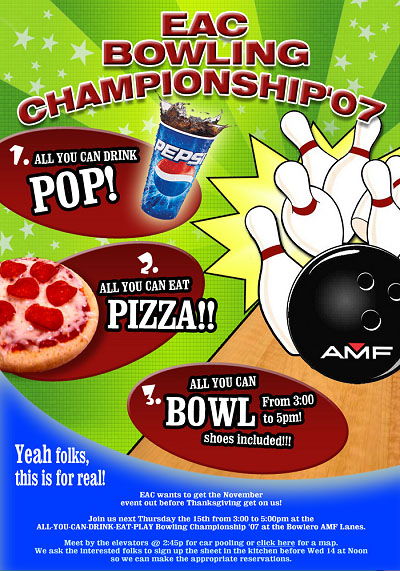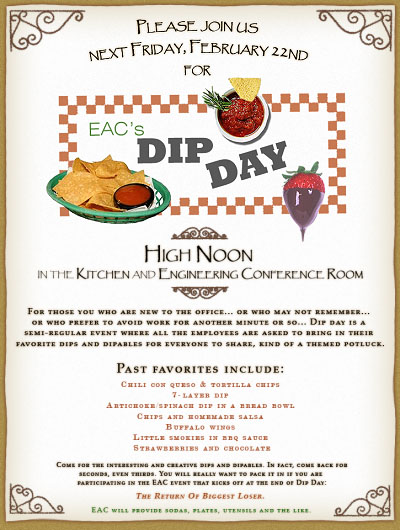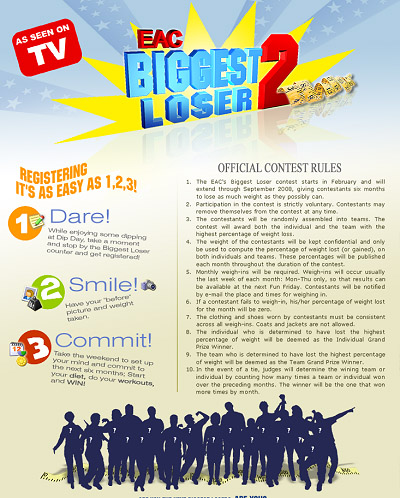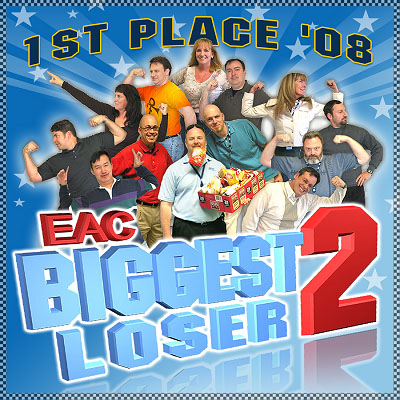 Posters for EAC Events
Business Logos
Here are a few of other assorted logos I have created for local businesses, events, and non-profit organizations: